TXST Automated External Defibrillator Program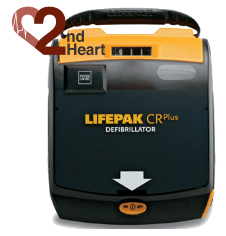 Automated External Defibrillators (AEDs) are portable defibrillators that deliver an electrical shock in effort to revive a person that has suffered a sudden cardiac arrest. These devices can be a lifesaving tool because they are easy to use and will deliver an electrical shock that can change an abnormal heart rhythm and restore effective blood circulation. AEDs are required on all commercial airlines. You have probably seen them in airports, health clubs, hotels or other public places. Federal laws have been established that provide "Good Samaritan" protections for anyone who uses an AED to try to revive a person in cardiac arrest. They do not replace cardiopulmonary resuscitation (CPR) in emergency situations. Delivering an electrical shock to a person in cardiac arrest quickly is the most important part of the CPR process.
The AED Program was implemented at Texas State during the fall 2004 semester. The following criteria are used to assess the appropriateness of the AED placement:
Locations with very high volumes of employee or visitor traffic such as sports venues, performing arts centers and conference facilities
Locations conducting research, testing or other activities requiring significant exertion or with higher risks for sudden cardiac arrest
Athletic or recreational programs
Remote locations with poor emergency response access
University police vehicles
Department and program administrators may initiate a request for an AED by completing an Automated Defibrillator Request Form and submitting it to the AED Program Coordinator in the Environmental Health, Safety and Risk Management Office.
Rock Rock AED Locations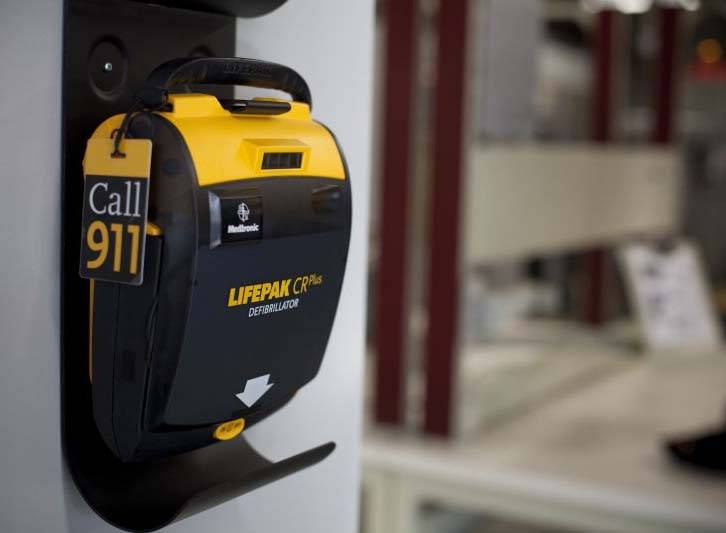 Willow, 3 AED's
Nursing Building, 2 AED's
Avery Building, 1 AED
For more information, please contact:
Director of the Student Health Center - Phone: 512.245.2161
Director of Environmental Health, Safety, Risk and Emergency Management - Phone: 512.245.3616