Online Scheduling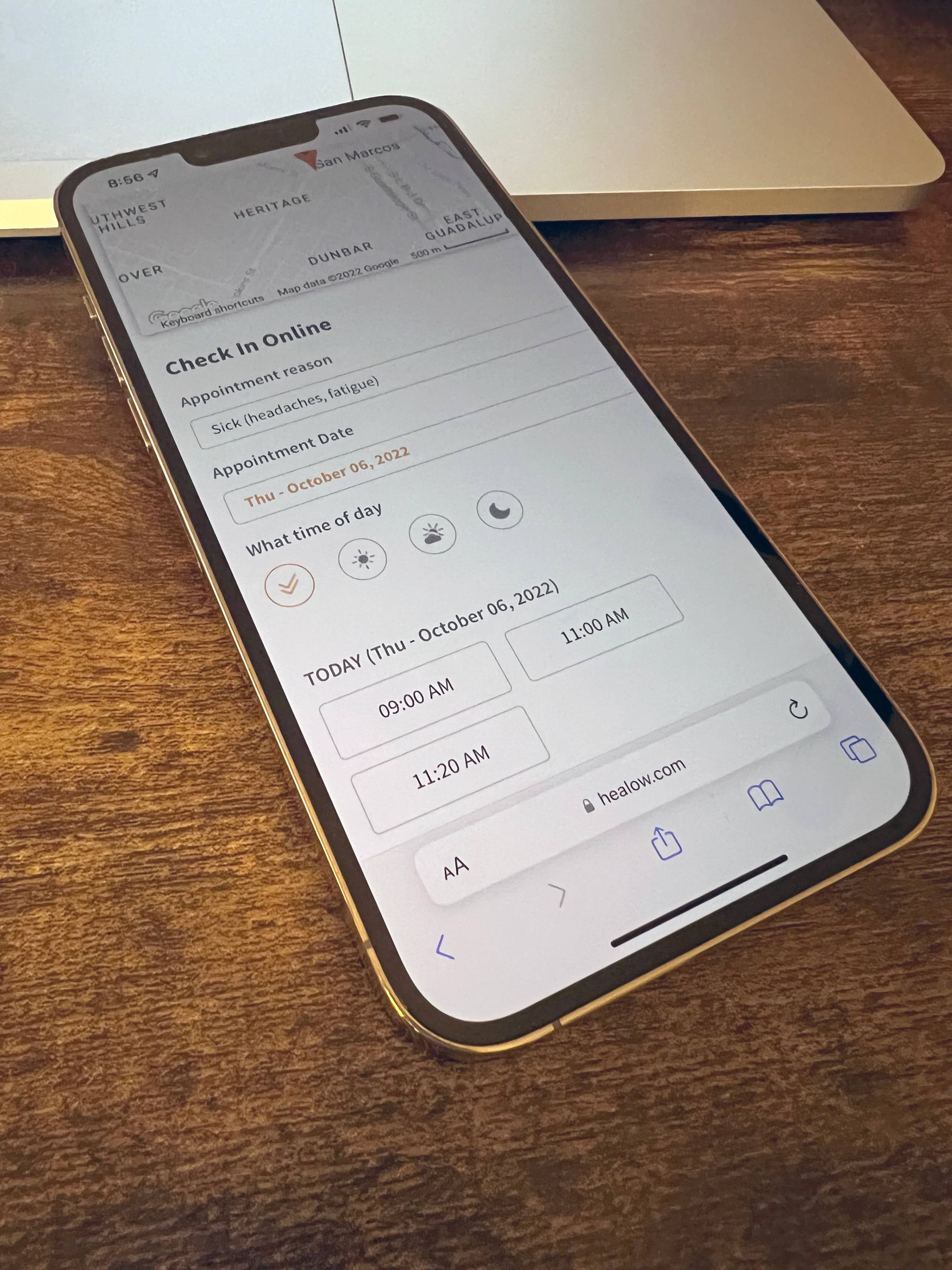 The Student Health Center is happy to provide Online Scheduling, an easy and convenient method of booking your appointment with our clinic.
Make an Appointment by phone: 512.245.2161
The Student Health Center offers same day or future appointments for in-person and telehealth visits. Patients may call 512.245.2161, option 2 to make an appointment.
If calling for an appointment, please specify your preferred clinic location: the main San Marcos clinic, Thorpe Lane or Round Rock. Visit our Hours, Location and Directions webpage for more details.
There are charges associated with all visits at the Student Health Center. Visit our Charges and Insurance webpage for more information.
Language and interpretation services are available to all students, for more information visit our Accessibility webpage.
We ask all patients to arrive at least 15 minutes prior to their appointment time. If you arrive late, you might not be seen and will be charged a missed appointment fee.
We routinely verify patient identity at the time of service as a measure of patient safety.
NOTE: Face masks are strongly encouraged in the building to create a safer environment for our patients and staff. Patients that arrive at the clinic without a mask can request a mask at reception.
If you need to cancel or change your appointment, you must call 512.245.2161 or visit our clinic. A $25 missed appointment/late cancellation charge will be incurred by students who do not cancel their appointment at least two hours prior to their appointment time.

Students can request a walkout statement at checkout whenever a visit is made to see a healthcare provider. Students can use the walkout statement to provide documentation of a visit to the Student Health Center for a professor or employer. The walkout statement will include the date of service and is the document provided to students for use as a class or work excuse.