Sexual Assault Awareness & Prevention Month Events
It is the responsibility of the entire university community to create a climate where sexual violence is not tolerated and support those who have experienced sexual violence. All community members deserve to be respected, valued, and feel safe where they live, work, and learn. Preventing sexual violence requires all of us to stand up and work together.
April 2023 marks the 22nd anniversary of Sexual Assault Awareness and Prevention Month (SAAPM), a nationwide collaboration to educate and engage university communities to address sexual violence. SAAPM is an opportunity for us to demonstrate our solidarity with survivors, raise awareness about sexual harassment, abuse, and assault, and empower all to practice consent in healthy relationships.
Students Against Violence invites all students, faculty, and staff to participate in our SAAPM events, as they are related to awareness, prevention, healing, and survivor support.
Take Back the Night Rally: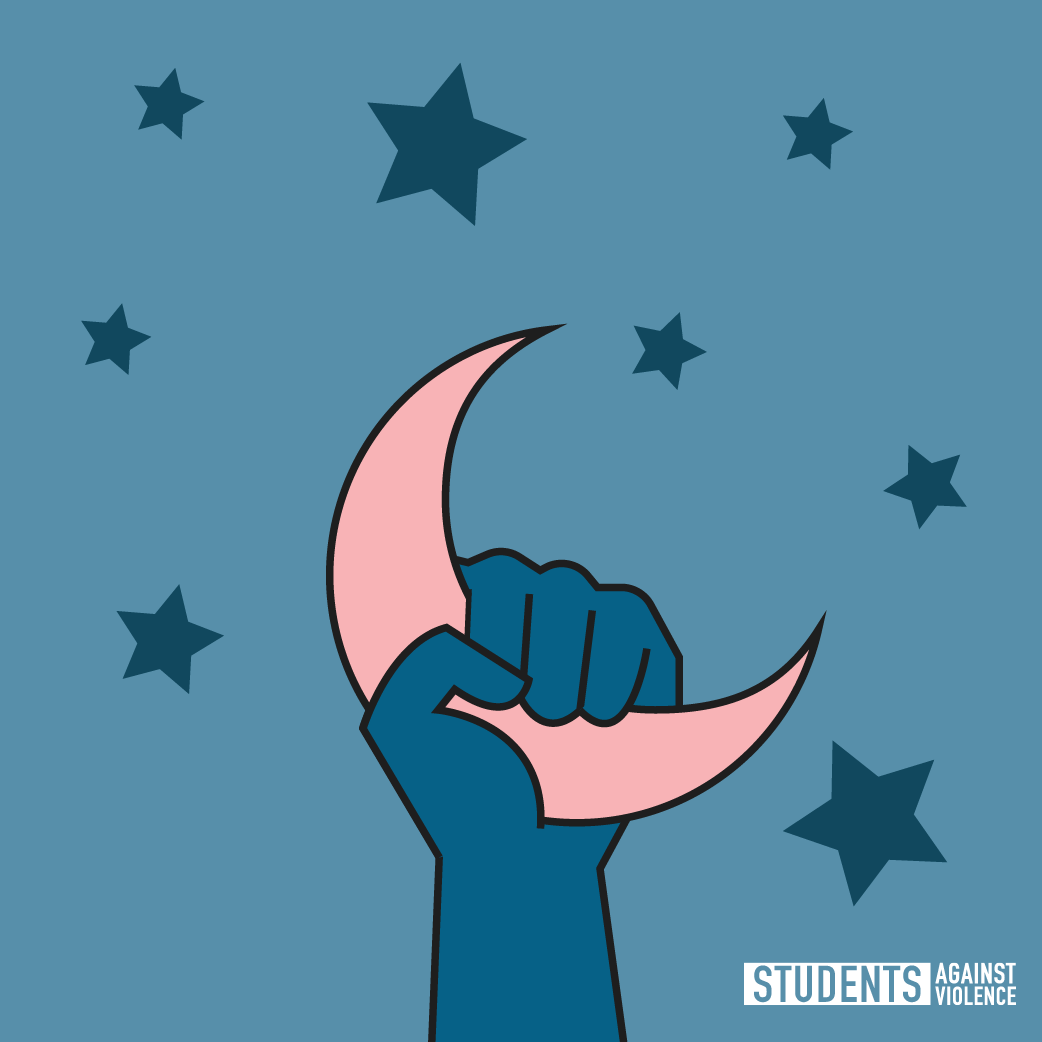 April 3rd, 6:30- 8:00 PM, LBJSC Plaza (San Marcos)
Students Against Violence is hosting a Take Back the Night spoken word event with nationally recognized emcee Ebony Stewart. This event welcomes students of every gender identity. Please join us as we raise our voice to help end sexual violence and support survivors. Visit the Take Back the Night Page for more information.
For those who chose to share, all information will be kept confidential, and you may use any name that makes you feel comfortable. Slam Poet, Ebony Stewart will share her award-winning original work while we come together to demonstrate our commitment and support for survivors of sexual violence. Free T-shirts for the first 50 attendees.
"TXST Stands with Survivors" display: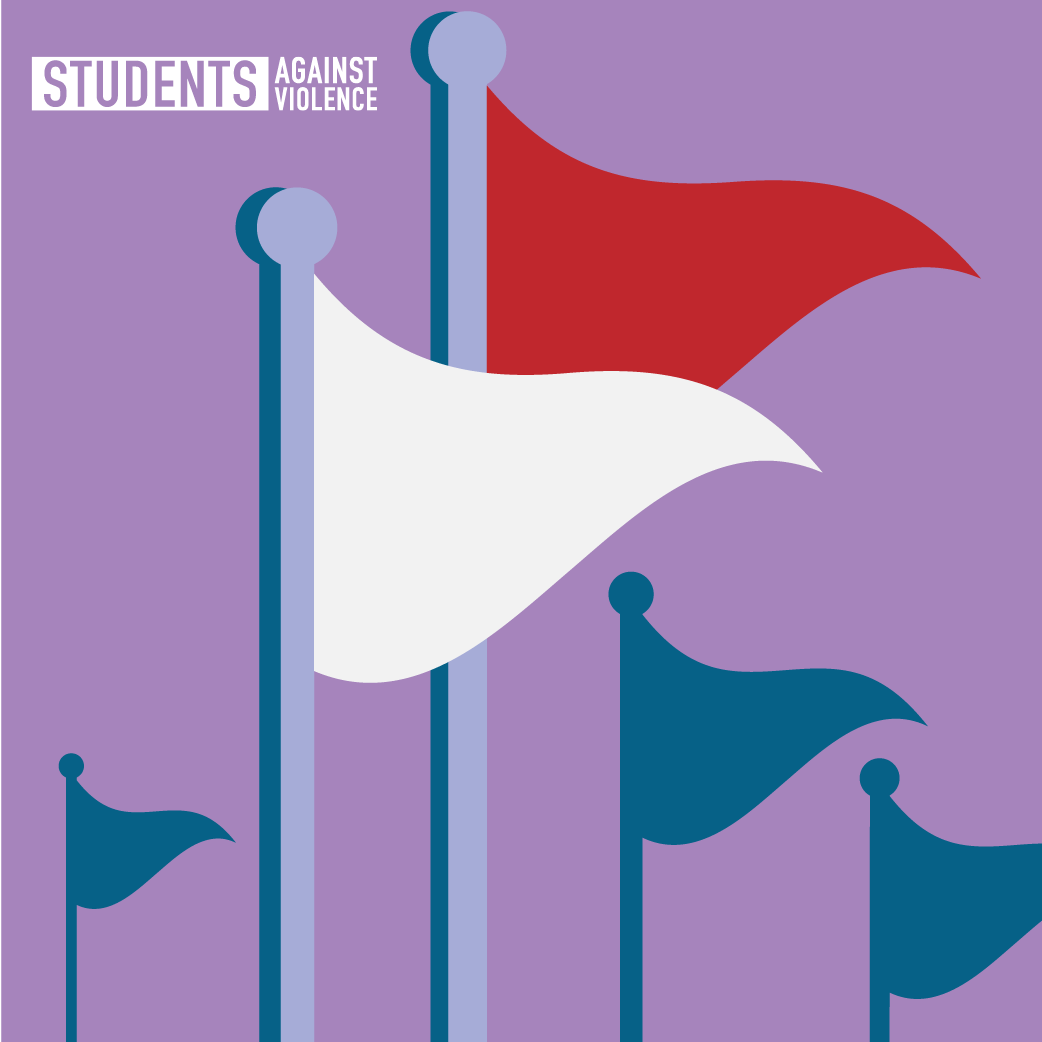 April, San Marcos and Round Rock Campuses
A national study indicates 26.4% of female and 6.8% of male undergraduate students experience rape or sexual assault through physical force, violence, or incapacitation (AAU Campus Climate Survey on Sexual Assault and Sexual Misconduct, 2020). The displays will feature red flags representing the number of students who, statistically, based on a university our size, will be harmed by sexual violence during the school year. White flags will represent the impact of bystanders intervening to address and prevent sexual violence on campus.
Denim Day Art Display:
April 1st-10th, LBJSC Hub (San Marcos) & April 3rd -28th Avery Building (Round Rock)
Jeans with messages from TXST students and survivors will be on display to encourage conversations around sexual violence and how we can support those who have experienced violence.
"No means no. Yes means…" Tabling:
April 5th, Unity Lounge (San Marcos) & April 13th, Quad (San Marcos) 12:30-3:00
Students Against Violence will be tabling in the Unity Lounge and on the quad to discuss what consent means to students.
Consent Bingo Pizza Party: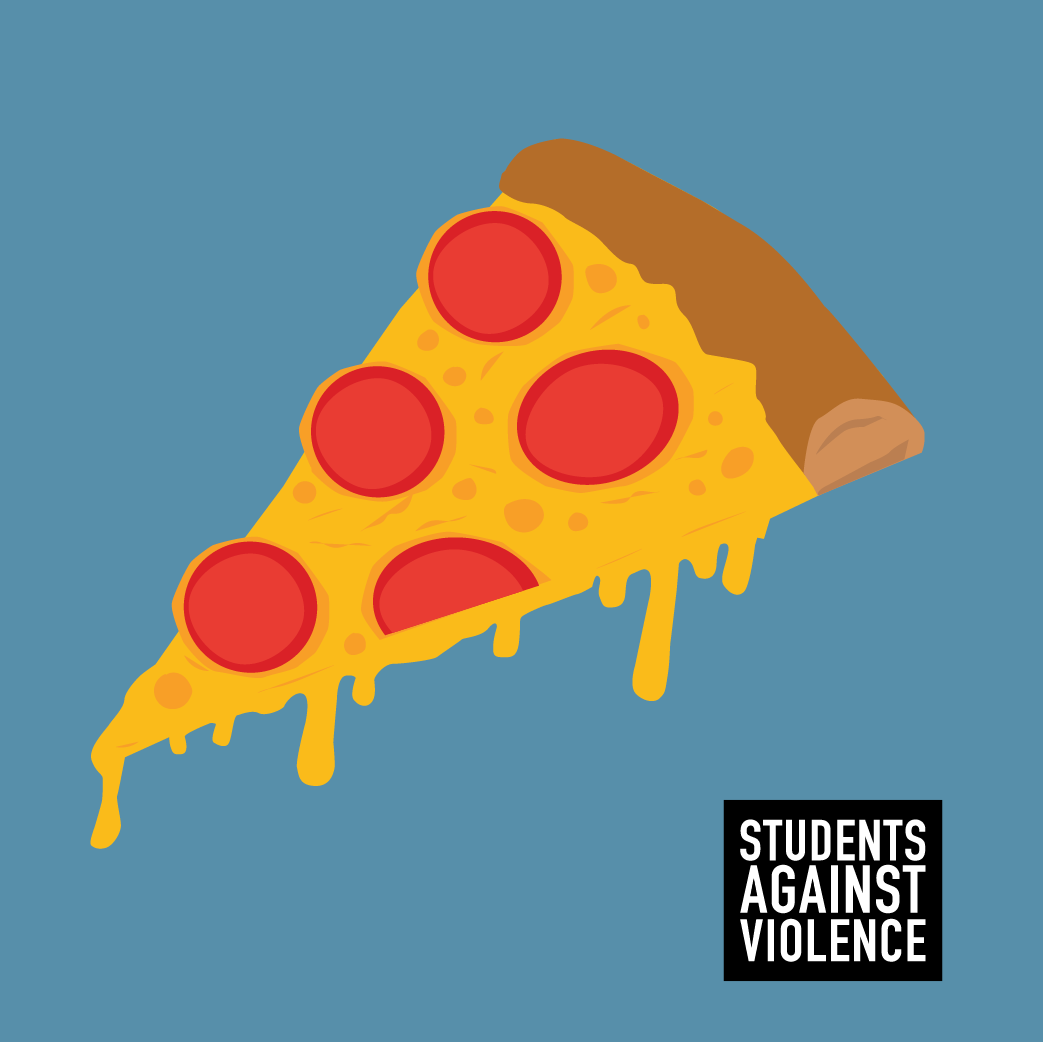 April 26th, 7:00-8:30 PM, Falls & Sayers Ballroom (San Marcos) & April 11th 12:00-2:00 PM Avery Building, room 256 (Round Rock)
Join Students Against Violence for free pizza and consent bingo! All winners will receive a consent tote bag!
National Denim Day:
Wednesday, April 26th
Students, faculty, and staff may wear denim on April 26th to help challenge misconceptions surrounding sexual violence and stand with survivors. Learn more about National Denim Day.

Texas State University recognizes that support is an important part of healing and navigating this work together as a community. For further support, please consider connecting with our Resources for Victims of Sexual Misconduct.
If you are currently experiencing or have experienced violence and are ready to talk about it, identify the person you feel most comfortable sharing with, and remember you are the expert of your experience. Confidential resources and community resources are where students can disclose their experiences of violence and it will not trigger a Title IX report.
Violating another person is the choice of the perpetrator and is never the fault of the person who experienced the assault. Regardless of if a person experiences a sexual assault by a stranger or by someone they know, an assault may impact a survivor's daily life no matter when it happened. For more resources on campus and in the San Marcos and Round Rock communities for those who have experienced sexual violence, visit our Resources for Victims of Sexual Misconduct.
Resources:
Campus Confidential Resources:

Counseling Center

Provides individual and group counseling services free of charge to currently enrolled students. To make an appointment contact 512.245.2208 or visit their webpage.

Student Health Center

Provides confidential medical care and referrals to hospitals for a forensic sexual assault exam (Rape Kit). To make an appointment contact 512.245.2161. Our pharmacy offers over-the-counter emergency contraception for $25, which can be taken up to three days after unprotected sex to avoid pregnancy.

Attorney for Students

Provides free help to guide Texas State students in legal matters. From the moment a student contacts the Office of the Attorney for Students, both the Attorney, office staff, and prospective client enter into a relationship that is ruled by certain expectations. The client can be assured that all of their information is protected by Attorney/Client privilege. This begins the moment the initial contact is made and continues throughout the entire process. To make an appointment contact 512.245.2307.

Campus Reporting Options:
Community Resources:

HCWC (Hays-Caldwell Women's Center)

Serves youth and adults who have experienced or believe to be victims of, dating violence, sexual violence, sexual assault and child abuse in Caldwell and Hays County in central Texas. HCWC offers free counseling services to survivors, acquaintances, friends, family, partners of survivors, and anyone else who has been adversely affected by sexual violence. HCWC offers counseling services in both English and Spanish. For questions or to make an appointment call 512.396.3404 or visit their webpage.
If you require accommodations due to a disability in order to participate, please contact Kelsey Banton at k_b260@txstate.edu at least 72 hours in advance of the event.